Anti-Slip Tape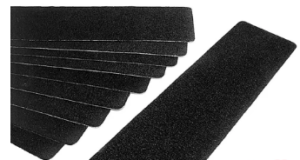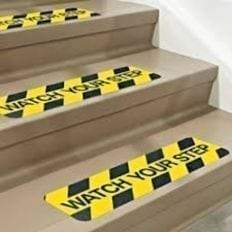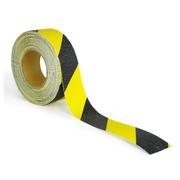 When fixing smooth and slippery spots around your home or workplace, you need tough slip-resistant solutions you can trust. Certain slippery surfaces like ramps or stairs for example require grip in the form of adhesive anti-slip tape. We take floor safety into account with our range of safety floor tape products. We offer a range of quality non-slip tape that can be used on a variety of surfaces. Slip Solutions' tape is the leader in the category of anti-slip tape and is suitable for light to heavy foot traffic, including areas like ramps, stairs, ladders and loading platforms.
Our anti-slip tape range comes in a variety of colors and styles, including black, clear and white and yellow and black hazard color. We stock maximum protection tapes in 60' grit rolls and 60' non-abrasive rolls, pre-cut stair treads of 6″ x 24″, non-abrasive 4" x 4" square tapes, as well as ultra-durable warning treads with extra strength adhesive backing.
Our anti-slip tape range can be applied to indoor and outdoor areas and depending on your needs we have anti-slip tapes that are easy on the feet all the way to premium level grit tape for areas that require maximum traction. These non-slip tapes are easy to apply to most clean, dry and sealed surfaces – simply peel, stick and roll out! Application is quick and easy and provides slip protection on the go. Call us today for a consultation and quote!
The Slip Solutions of Houston Process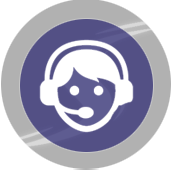 Consultation
In this process step we discuss your surface with you, what you are needing, and the products we offer to remedy the hazard; then set up a time to meet with you.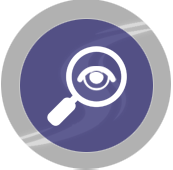 Identification
In this process step we will visit the location to test and analyze the surface to be treated, then provide a no-obligation demo and quote, in a timeframe that meets your schedule.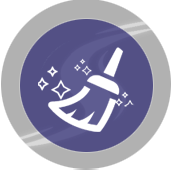 Treatment
In this process step we will be onsite at the designated time and apply our no-slip solution to your surfaces. Most applications require limited or no cure time, so your surface will be ready when you are!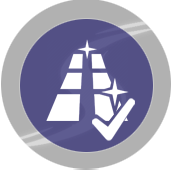 Testing
In this process step we will retest the surface to establish a new and safer COF (coefficient of friction) for your records. Upon completion we also provide a written 2 year warranty on all applications.