Non-Slip Solutions for Club & Spa Wet Areas
Clubs and Spa's are environments with areas of heavy traffic and often have wet floors that will increase the likelihood that an employee or customer could slip and fall. This is a financial liability risk that can be avoided with Slip Solutions' proprietary non-slip products. Additionally, our solutions will extend the life of your flooring and reduce maintenance costs.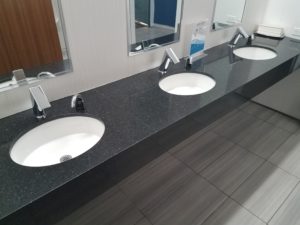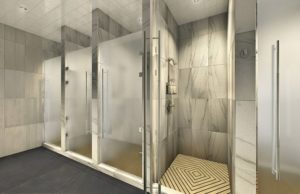 The first step is understanding your flooring material, the location of the flooring, and compatible anti-slip solutions. Maybe one of our anti-slip sealers will perform perfectly,  or our etching treatment for stone and tile. If built-up dirt and grime are a problem, our deep clean services will make it as new as possible. We will perform an onsite survey and discuss with you our many options. Slip Solutions of Houston offers durable products that take into account different needs, so you can walk safely in your Club or Spa with confidence.
Contact Slip Solutions of Houston today for a consultation and quote!