Non-Slip Treatments for Restaurants and Bars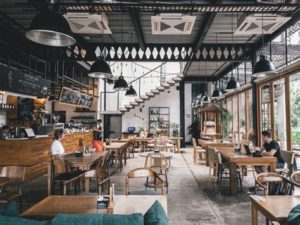 Smart restaurant and bar owners know that preventing slips and falls in their establishment needs to be one of their main priorities. In order to protect employees and customers, floors need extra traction. Slip Solutions of Houston will safely treat restaurant and bar floors with one of our proprietary anti-slip products that reduce future liability as a result of slip and fall accidents.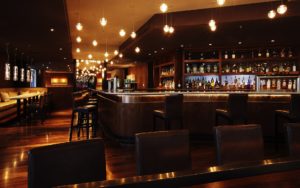 In order to provide the best anti-slip solution for your restaurant or bar floors, we must consider floor composition, amount of foot traffic, and the non-slip product that will help us achieve the most traction. Whether it's our etch treatment, anti-slip sealer or anti-slip paints or matting, we have an answer. Usually , along with our application, an effective cleaning program for high traffic floors like these, will add years to your floor.
Fortunately, Slip Solutions of Houston has a complete range of durable non-slip solutions that will optimize existing aesthetics and safety for your restaurant or bar. Contact us today for a consultation and quote!